Sales prep services are offered by a lot of trainers, coaches and retrainers. They are a great way to get your horse ready for sale without having to spend too much time or effort on the process.
What is sales prep?
A sales preparation service, as the name suggests, is a service that allows horse owners to prepare their horse for sale, without having to do everything themselves.

Sales prep can include a number of things:
Fitness – Getting the horse fit and looking healthy
Education – Finding out what kind of rider the horse would suit, and ensuring they are paired with the correct rider
Health – Ensuring the horse is sound, and suitable for sale
Photography – Taking photos and sometimes video, to help generate interest and potential customers
Marketing – Posting your horse to classifieds, social media and other websites, and dealing with messaged, inquiries and questions on the owner's behalf
Meeting Clients – Arranging viewing times, providing appropriate facilities, safety equipment and insurances
Maximising price – Making sure the owner gets the best possible price for their horse
Copy Writing –
Not every sales prep service, offers all of these individual components. It's important to consider this while looking for someone to sell your horse.

But why?
Selling a horse is hard work! It involves hours of dealing with tyre kickers, arranging viewings, ensuring your horse is looking it's best, and negotiating with potential purchasers.

Using a sales prep service, means you don't have to worry about any of this yourself.

They'll deal with the frustrating viewing cancellations, the annoying questions, the low-ballers and the dozens of times you'll have to get your horse cleaned up ready for sale.

It just makes life easy for the owner.

Additionally, often trainers offering a sales prep service, will have experience selling horses and getting the best price possible. If you're lucky, they might also have partnerships with photographers, vets, feed suppliers and more, meaning you won't have to hunt around for that yourself.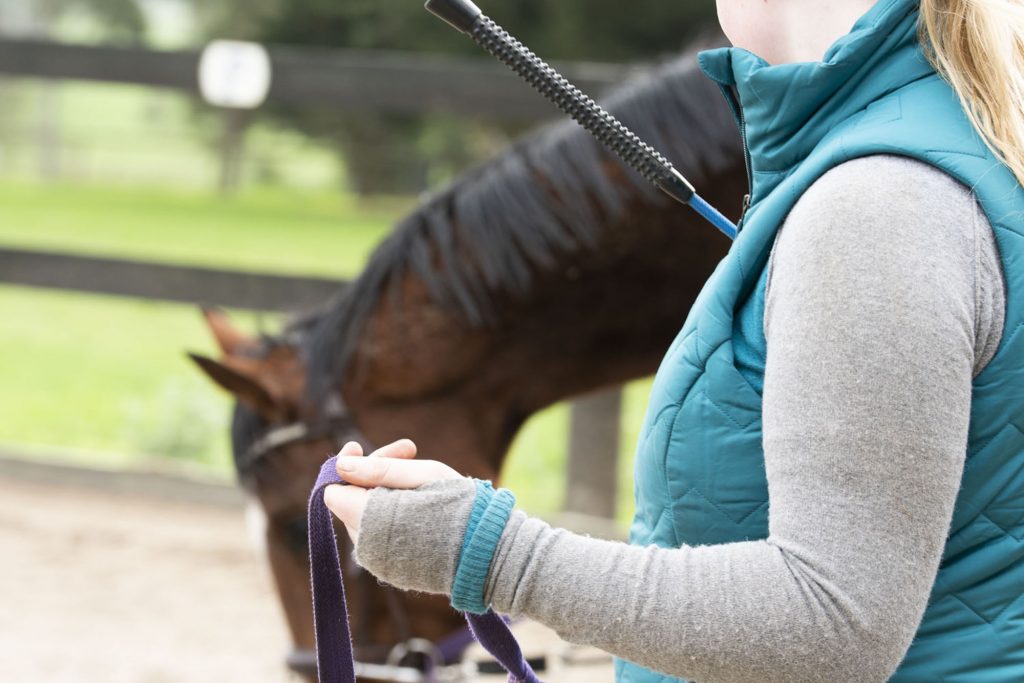 How much does it cost?
Most sales prep services will charge a weekly fee, and a commission on the final sale price of the horse.
Depending on the service, this fee can include feed, agistment, training, photos etc. or they may be charged separately.

Filipa charges a weekly fee, that includes agistment, 5 rides a week, feeding and rugging. We then charge a fixed sale brokering fee. So there are no surprises, and you know exactly what to expect.

Make sure to ask your sales prep service provider about all their fees upfront, so you don't get surprised by any hidden fees along the way.
Is it worth it?
We think it is!

A sales prep service won't suit everyone. It can be expensive, but can also fetch you a much better price than if you were selling the horse yourself.

It also opens up a bunch of options for selling when the market is slow in your area.

For example, when feed is scarce or expensive in your area, it may be easier to sell your horse in another area. In this case, a sales prep service provider somewhere where there is more feed and thus, more potential buyers, might help you fetch a much higher price.
How to find a sales prep service provider
Horse classifieds, facebook and google are the best way to track down a sales prep service. Make sure to do your research and read some reviews and testimonials before committing.

If you are interested in Filipa's sales prep service, you can find out more on our website, or send us through an email or message to find out more!

Good luck selling your four legged friend!